I have installed PRTG on a Windows 2008 R2 SP1 web edition machine with IIS 7.
In PRTG's Web Server setup (in PRTG Server Administrator), I try to select HTTP (Port 443) and from the Specify IPs list, I select an IP address that is not used by any of my websites. However, I still get the following error message when trying to save my settings:
None of the selected IPs could open port 443 which PRTG needs for SSL. Please specify at least one IP with port 443 open or deactivate the SSL option.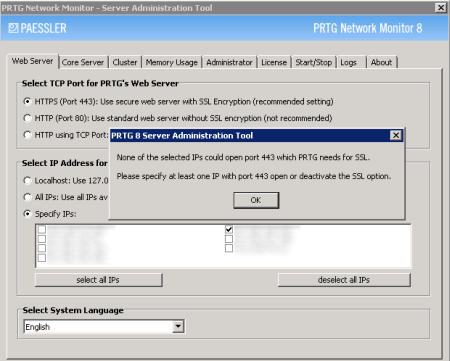 When running netstat -a on Windows command line, entries with port :443 appear in the list.