When installing PRTG on my system for the first time, I get the following error messages: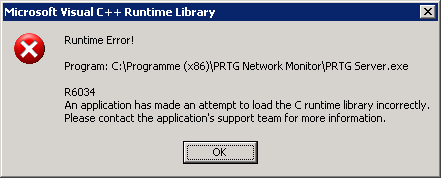 Runtime Error! Program: [...] PRTG Server.exe R6034 An application has made an attempt to load the C runtime library incorrectly. Please contact the application's support team for more information.

Cannot find import; DLL may be missing, corrupt, or wrong version File "MSVCR80.dll", error 1114
What can I do to install PRTG?